15+ YEARS PROFESSIONAL EXPERIENCE
Principal eCommerce Consultant
ON1 DIGITAL | December 2017 - Present
HIGHLIGHTS
• Manage and track eCommerce performance and adjust price, quality, and quantities to increase sales
• Manage all Google, Bing PLA and social media campaigns - increased more than 13% conversion rate
• Maintain and manage eCommerce best practices, aligned with merchandising strategies
• Provide/Develop/Manage/Execute - project strategies, milestones, timelines, and deliverables
• Provided operational leadership and strategic planning to manage entire digital marketing for clients, which include both B2C and B2B.
• Plan and build branding strategy across all media channels
• Leading and providing organizational leadership to digital, content curation, site traffic, email campaign, and sales conversions to increase revenue.
RESPONSIBILILTIES
• Create customized analytical dashboards via Data Studio from Google for up-to-date live analytical reporting based on the clients' needs/requirements.
• Consistently review, monitor, and react to program performance
• Reviewed and coordinated system changes, transition management, and client education regarding improved technology.
• Leveraged skills in design and code optimization, content and copy optimization, and direct analytics and R&D processes.
• Provided oversight and expertise in Google, Facebook, Bing, and Amazon ads PPC campaigns, and monitored new areas of Search Engine Algorithm changes that attribute to digital marketing.
• Demonstrated solid proficiency in keyword research and natural search opportunity identification techniques via SEMrush.
• Coached, guided, and mentored junior and senior SEO specialists - helped develop new internal SEO tools.
SUCCESSES
• Increased 35% revenue month to month on 3rd party online marketplace – Amazon Seller Central, eBay, Facebook, and Walmart sales channels
• Improve user online shopping experience, create abandon cart flow, email campaign creative design which accrued +21% open rate
• Generate, create and support marketing promos, video, social media, content marketing and proofread all curated contents and reducing bounce rate as low as 8%
• Perform A/B testing on various landing page designs to improve conversion rates.
• Identified marketing account-abilities and ownership across the organization, and integrated scale-able marketing processes.
• Additional scope of responsibilities includes growing omni-channel revenue, improving online marketing reporting, and management of digital agencies.
NOTABLE SKILL SETS
Dev + Design
Skill level»

Advanced

Expert
Dev + Design
HTML5 / CSS3 / JS




eCommerce Management




Visual Studio Code




Shopify Plus | .liquid




Front-End Developer




ReactJS



Digital Marketing
SEO / SEM




CRO / PPC




Google Analytics




Custom Data Studio Dashboards




AWS




Customer Journey



Design
Adobe Creative Cloud




Photoshop / Illustrator / InDesign




Campaign Funnel Design




User Experience



eCommerce Stores I've Helped Scaled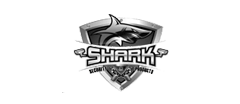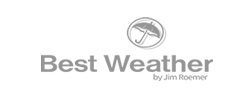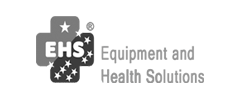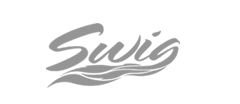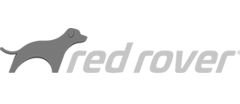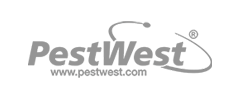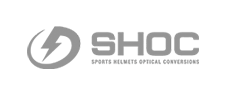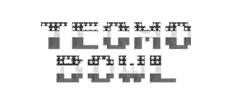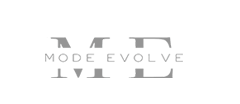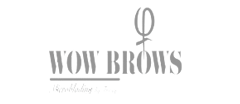 Pivotal Software, inc
December 2016 - January 2018
Digital Marketing Manager
• Execute web projects, redesigns, and site launches from beginning to end.
• Create and manage online marketing campaigns and marketing automation processes.
• Work closely with regional teams to roll out localized site content for global use.
• Define scope and schedule of web initiatives.
• Interface with project stakeholders to understand business case and objectives.
• Facilitate and manage site requests and requirements to production team for implementation.
• Resource and prioritize projects across internal and external creative and developer teams.
• Conduct quantitative and qualitative end user research and present findings and strategies.
ON1 CYCLE®
December 2011 – December 2016
Founder + CEO
• Developed in-depth business plan backboned from geographical analytic data ⇸ Founded the first dedicated Indoor Cycling studio in Sarasota County
• Fortified day to day operations of the business; including staffing, training, teaching, scheduling, payroll, price points, marketing, accounting, and customer relations
• Produce brand & content consistency across all deliverable marketing channels
• Procured a registered trademark via USPTO for ON1 Cycle®, and licensed ON1 Cycle's brand assets; as seen in Shapes Fitness For Women

•Displayed sound abilities in Web Development, Google Analytics, Search Console, AMP Snippets, Google Ads, and related digital marketing automation tools

• Ranked #1 in local organic search results for the search query; [spin class] & [indoor-cycling studio] ⇸ Outranking share facilities alike LA Fitness & YMCA
• Streamlined brand awareness and increased revenue by implementing my first Shopify apparel store
**During this venture, I gained the knowledge, experience, and skill set that molded me into a 'Jack of all trades', in the digital marketing field. I did not outsource one thing, strictly for budget reasons. I took it upon myself to do everything, from the technical to the janitorial. I may have spent more time on certain projects than I should have. However, what I didn't realize is that I was teaching myself skills in every department of any company. The reward for mastering these skills is that I was able to run a successful, profitable business, and find my digital zest.
THREE POINTS HOSPITALITY GROUP
FEBRUARY 2007 - JULY 2011
Director of Marketing & Business Development
• Fork lifted the core marketing strategy for projects and goals
• Maintain organization of 4 property websites – updating site copy/imagery and specials
• Reviewed and coordinated system changes, transition management, and staff education regarding improved technology
• Provided vision, performed due diligence, and created a strategic road map to implement on-page, off-page optimization, & marketing automation plans

• Managed a team of 20+ employees and interns; Guided the day to day activities of the marketing team
EDUCATION
University of Florida
Bachelors of Science Degree
Hospitality and Business Management
2001-2006