Don't take my word for it
Over the last 8 years we have worked directly with Reid. I was just getting by in the eCommerce marketing space before adding Reid to our team. He is now an integral part of our team at SHOC & critical to our success. His mastery as an SEO specialist has boosted our sales adding value to our bottom line over and over. He has taken our site visit numbers boosted them and more importantly turned them into conversions. Early on he was able to do a thorough performance review of our Shopify store and make recommendations to improve it's customer experience. He has developed numerous marketing campaigns & assists us wherever possible. Reid is an innovative thinker & has extended himself way past just the normal eCommerce keyboard commando. I am truly grateful for having Reid as a teammate at SHOC.
Reid is an amazingly talented Digital Marketing Manager. He has provided Luma Sleep with highly focused and hands-on marketing services for the past 2 years enabling me to grow and scale the company through our Shopify based store, lumasleep.com.

Reid possesses the full range of skills and knowledge needed to address all elements of an e-commerce based business. His exceptional work ethic and tireless "get things done" attitude have helped Luma Sleep become a vibrant brand. I cannot recommend Reid highly enough. Engaging Reid to work with me was one of the best business decisions I've made.
It is a pleasure for me to recommend Reid. He provides a unique skill set that allows him to be an astute digital marketer paired with the technical knowledge to execute complex online projects. From personal observation, I know that he is hard-working, highly intelligent, talented, and has a great attitude. He'd never admit it because he's humble, but Reid could do the work of a 10-person team from his living room.
I hired Reid for a contract position to help launch a bundle of e-commerce sites. He is very knowledgeable when it comes to web development and design. He amazed me in his initial interview when he showed me how to concur with the market with some very cool google ads tricks. I recommend Reid for anything he strives to do.
"As a well-known meteorologist and commodity investment adviser for 35 years, I finally decided to create a web site and start an online business. Reid was incredibly dedicated creating my entire site and helping me market my products. He is always available when needed to answer questions and has gone 'well' beyond his normal course of duty to, not only assist me with LinkedIn, Twitter, etc. but to educate me about how an online business should be run, etc. I highly recommend Reid for anyone wanting a top-notch designed web site and/or a truly great marketer."
Principal eCommerce Consultant
ON1 DIGITAL | December 2017 - Present
HIGHLIGHTS
• Manage and track eCommerce performance and adjust price, quality, and quantities to increase sales
• Manage all Google, Bing PLA and social media campaigns - increased more than 13% conversion rate
• Maintain and manage eCommerce best practices, aligned with merchandising strategies
• Provide/Develop/Manage/Execute - project strategies, milestones, timelines, and deliverables
• Provided operational leadership and strategic planning to manage entire digital marketing for clients, which include both B2C and B2B.
• Plan and build branding strategy across all media channels
• Leading and providing organizational leadership to digital, content curation, site traffic, email campaign, and sales conversions to increase revenue.
RESPONSIBILITIES
• Create customized analytical dashboards via Data Studio from Google for up-to-date live analytical reporting based on the clients' needs/requirements.
• Consistently review, monitor, and react to program performance
• Reviewed and coordinated system changes, transition management, and client education regarding improved technology.
• Leveraged skills in design and code optimization, content and copy optimization, and direct analytics and R&D processes.
• Provided oversight and expertise in Google, Facebook, Bing, and Amazon ads PPC campaigns, and monitored new areas of Search Engine Algorithm changes that attribute to digital marketing.
• Demonstrated solid proficiency in keyword research and natural search opportunity identification techniques via SEMrush.
• Coached, guided, and mentored junior and senior SEO specialists - helped develop new internal SEO tools.
SUCCESSES
• Increased 35% revenue month to month on 3rd party online marketplace – Amazon Seller Central, eBay, Facebook, and Walmart sales channels
• Improve user online shopping experience, create abandon cart flow, email campaign creative design which accrued +21% open rate
• Generate, create and support marketing promos, video, social media, content marketing and proofread all curated contents and reducing bounce rate as low as 8%
• Perform A/B testing on various landing page designs to improve conversion rates.
• Identified marketing account-abilities and ownership across the organization, and integrated scale-able marketing processes.
• Additional scope of responsibilities includes growing omni-channel revenue, improving online marketing reporting, and management of digital agencies.
NOTABLE SKILL SETS
Dev + Design
Skill level»

Advanced

Expert
Dev + Design
HTML5 / CSS3 / JS




eCommerce Management




Visual Studio Code




Shopify Plus | .liquid




Front-End Developer




ReactJS



Digital Marketing
SEO / SEM




CRO / PPC




Google Analytics




Custom Data Studio Dashboards




AWS




Customer Journey



Design
Adobe Creative Cloud




Photoshop / Illustrator / InDesign




Campaign Funnel Design




User Experience



eCommerce Stores I've Helped Scaled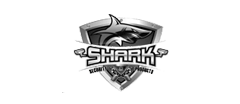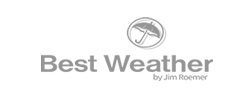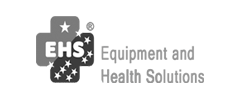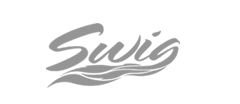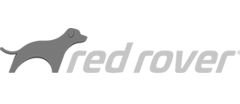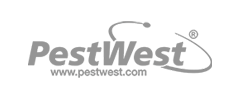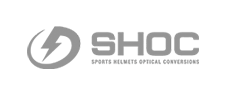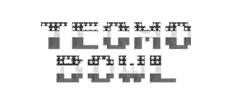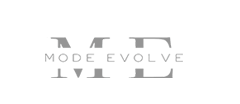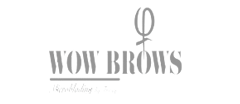 ---
Pivotal Software, inc

December 2016 - January 2018
Digital Marketing Manager
• Execute web projects, redesigns, and site launches from beginning to end.
• Create and manage online marketing campaigns and marketing automation processes.
• Work closely with regional teams to roll out localized site content for global use.
• Define scope and schedule of web initiatives.
• Interface with project stakeholders to understand business case and objectives.
• Facilitate and manage site requests and requirements to production team for implementation.
• Resource and prioritize projects across internal and external creative and developer teams.
• Conduct quantitative and qualitative end user research and present findings and strategies.
ON1 CYCLE®

DECEMBER 2011 – DECEMBER 2016
• Developed in-depth business plan backboned from geographical analytic data ⇸ Founded the first dedicated Indoor Cycling studio in Sarasota County
• Fortified day to day operations of the business; including staffing, training, teaching, scheduling, payroll, price points, marketing, accounting, and customer relations
• Produce brand & content consistency across all deliverable marketing channels
• Procured a registered trademark via USPTO for ON1 Cycle®, and licensed ON1 Cycle's brand assets; as seen in Shapes Fitness For Women.
• Displayed sound abilities in Web Development, Google Analytics, Search Console, AMP Snippets, Google Ads, and related digital marketing automation tools.
• Ranked #1 in local organic search results for the search query; [spin class] & [indoor-cycling studio] ⇸ Outranking share facilities alike LA Fitness & YMCA
• Streamlined brand awareness and increased revenue by implementing my first Shopify apparel store
**During this venture, I gained the knowledge, experience, and skill set that molded me into a 'Jack of all trades', in the digital marketing field. I did not outsource one thing, strictly for budget reasons. I took it upon myself to do everything, from the technical to the janitorial. I may have spent more time on certain projects than I should have. However, what I didn't realize is that I was teaching myself skills in every department of any company. The reward for mastering these skills is that I was able to run a successful, profitable business, and find my digital zest.
THREE POINTS HOSPITALITY GROUP

FEBRUARY 2007 - JULY 2011
Director of Marketing & Business Development
• Fork lifted the core marketing strategy for projects and goals• Maintain organization of 4 property websites – updating site copy/imagery and specials
• Reviewed and coordinated system changes, transition management, and staff education regarding improved technology
• Provided vision, performed due diligence, and created a strategic road map to implement on-page, off-page optimization, & marketing automation plans
• Managed a team of 20+ employees and interns; Guided the day to day activities of the marketing team

EDUCATION
University of Florida
Bachelors of Science Degree
Hospitality and Business Management
2001-2006